Sumec Firman 5.5KVA Keystart Generator ECO7990ES
Sumec Firman 5.5KVA Keystart Generator ECO7990ES is the ideal generator for homes and offices looking to cut down cost. The generator comes with a variety of features such as Electric Key starting features, which allows you start the generator with ease. It also has other features such as a built-in AVR, float carburetor, overload protection as well as wheels and handles which allow for portability.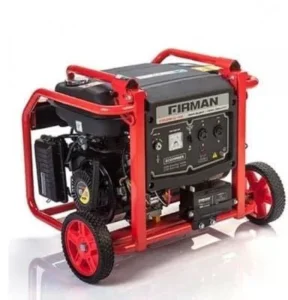 Some notable features of this product are as follows:
AC Frequency: 50HZ
Rated AC Voltage: 220v
Rated AC current: 27.27A
Surge AC Output: 7200W
Rated AC Output: 6000W
Protection Type: IP23
Alternator: Brush, Self exciting, Synchronous, 2-pole
Voltage Regulation: AVR
Insulation Level: B
Power Factor COS: 1
Phase: Single Phase
Engine Type: 4- stroke single Cylinder, Air-cooled OHV
Bore x Stroke: 90 x 69mm
Displacement: 439cc
Maximum Power Output(HP/KW): 15HP
Ignition System: Transistorized Magneto
Starting System: Recoil/ Electric
Fuel: Unleaded Gasoline
Fuel Tank Capacity: 28.5L
Oil Capacity: 1.1L
Run Time(appr.) on One Tankful @75% Load 9h
Run Time(appr.) on One Tankful@50% Load: 10h
Sound Power Level LWA: 97d(B)A
Finally, if you love to see real images of SUMEC FIRMAN GENERATORS? Check out our instagram page. You certainly won't get it wrong.
By all means, shop for varieties of GENERATORS at https://mitosshoppers.com. We offer quality, assurable, affordable, and discount for the right products. We provide warranty support with Service Centre when needed. We effectively ensure fast delivery and for most locations, offer payment on delivery option.
Because we care for you we partnered with our installation partners at Afri Artisans supports with installation services when requested. You will certainly be glad to give a positive review when we serve you. To clarify any area of concern, Our support lines are available.