Polystar Showcase Bar Fridge PV-SC276BG
The Polystar Showcase Fridge PV-SC276BG is durable and reliable. The single door showcase refrigerator is 100% HFC and FCKW free and highly energy-efficient too. It is just perfect for your home.
The Polystar Single Door Showcase Fridge features an adjustable thermostat and mechanical temperature control. This makes it possible to regulate its operation. A manual defrost and cooling function to ensure you get the best from chilling your drinks. It also comes with 2 steps and a display light.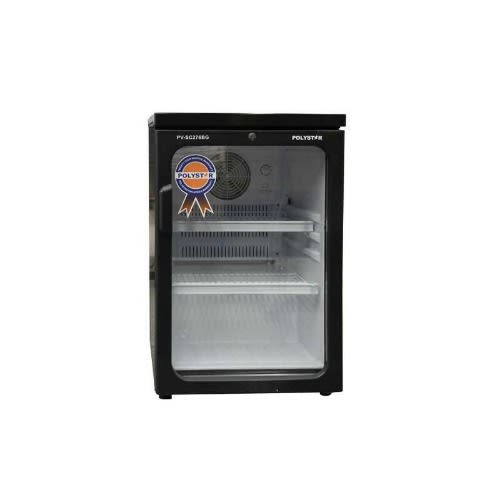 Adjustable thermostat
Manual defrost
100% HFC free & FCKW free
Adjustable feet
With transparent door
Adjustable thermostat
Manual defrost
100% HFC free & FCKW free
Adjustable feet
With transparent door
Buy Polystar Showcase Bar Fridge PV-SC276BG at https://mitosshoppers.com/ where we offer quality,assurable,affordable and discounted Chiller and other home appliances. Please leave a review and hope to hear from you soon. Thanks