Bosch 90cm Island Extractor DIA098E50
Bosch 90cm Island Extractor DIA098E50 This kitchen appliances add comfort to you while cooking. It also features bright energy efficient halogen lights. This product is made to add comfort and convenience to your cooking. It makes sure you don't suffer from the heat, odor, and smoke that emerge when food is cooked over gas.
Extraction rate: at 450 m3/h, it quickly ensures optimal kitchen air quality.
Halogen lighting: for optimal, energy-efficient illumination of the hob.
Key Features
Glass plate clear glass
Recirc. kit or clean air kit
push button controls with 7-segment display
Electronic controls via push button controls with 7-segment display
Light dimmer function
softlight dimmer function
Removable metal grease filters, dishwasher safe
grease- and charcoal filter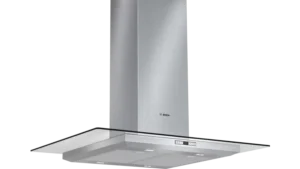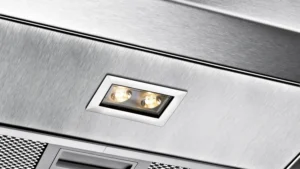 Real Images:
Finally, if you love to see real images of Bosch Island Extractor check out our instagram page @mitosshoppersng. You certainly won't get it wrong.
By all means, shop for varieties of at https://mitosshoppers.com. We offer quality, assurable, affordable, and discounts for the right products. We provide warranty support with Bosch Service Centre when needed. We effectively ensure fast delivery and for most locations, offer payment on delivery option.
Because we care for you we partnered with our installation partners at Afri Artisans to support with installation services when requested. You will certainly be glad to give a positive review when we serve you. To clarify any area of concern, Our support lines are available.