Bosch 425ltr Fridge & Freezer KDN53VL20T/KDN53VL20 5
Bosch 425ltr Fridge & Freezer KDN53VL20T/KDN53VL20 5 Super Freezing freezes food faster and protects existing frozen food from defrosting when adding new food to the freezer. Appliances with an automatic freezing function return to normal operation once the required temperature is reached, preventing energy waste. Good for your food. Good for your energy usage.
Key Features
Digital Refrigerator
16 Feet
454 Liter Capacity
No-Frost
Multi-Flow Air
LED Lighting
Ice Twister
Super Freezing system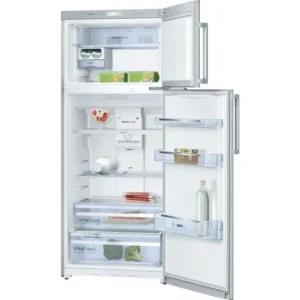 Real Images:
Finally, if you love to see real images of Bosch 505ltr Fridge & Freezer check out our instagram page @mitosshoppersng. You certainly won't get it wrong.
By all means, shop for varieties of at https://mitosshoppers.com. We offer quality, assurable, affordable, and discounts for the right products. We provide warranty support with Bosch Service C entre when needed. We effectively ensure fast delivery and for most locations, offer payment on delivery option.
Because we care for you we partnered with our installation partners at Afri Artisans to support with installation services when requested. You will certainly be glad to give a positive review when we serve you. To clarify any area of concern, Our support lines are available.