LG LK72B 40W Mini Audio HiFi
Enjoy powerful sound, rich acoustics, seamless micro design and additional party light special features with the new LG LK72B 40W Mini Audio HiFi System.
LG Hifi Mini System now your sound system can find your device and receive music in no time. Wirelessly stream music directly from your Smartphone or other compatible devices for a seamless listening experience. Get ready to croon along with any tune:
key features
40W Mini Audio, USB, SD Card, Portable In
LK72B
Bass Blast+
Wireless Audio Streaming
Bass Volume Control
FM Radio
Easy Connectivity
Advanced EQ, Bass Blast+
Deeper bass and clearer vocals are made possible with Bass Blast+.
It features advanced EQ for perfect, customized sound.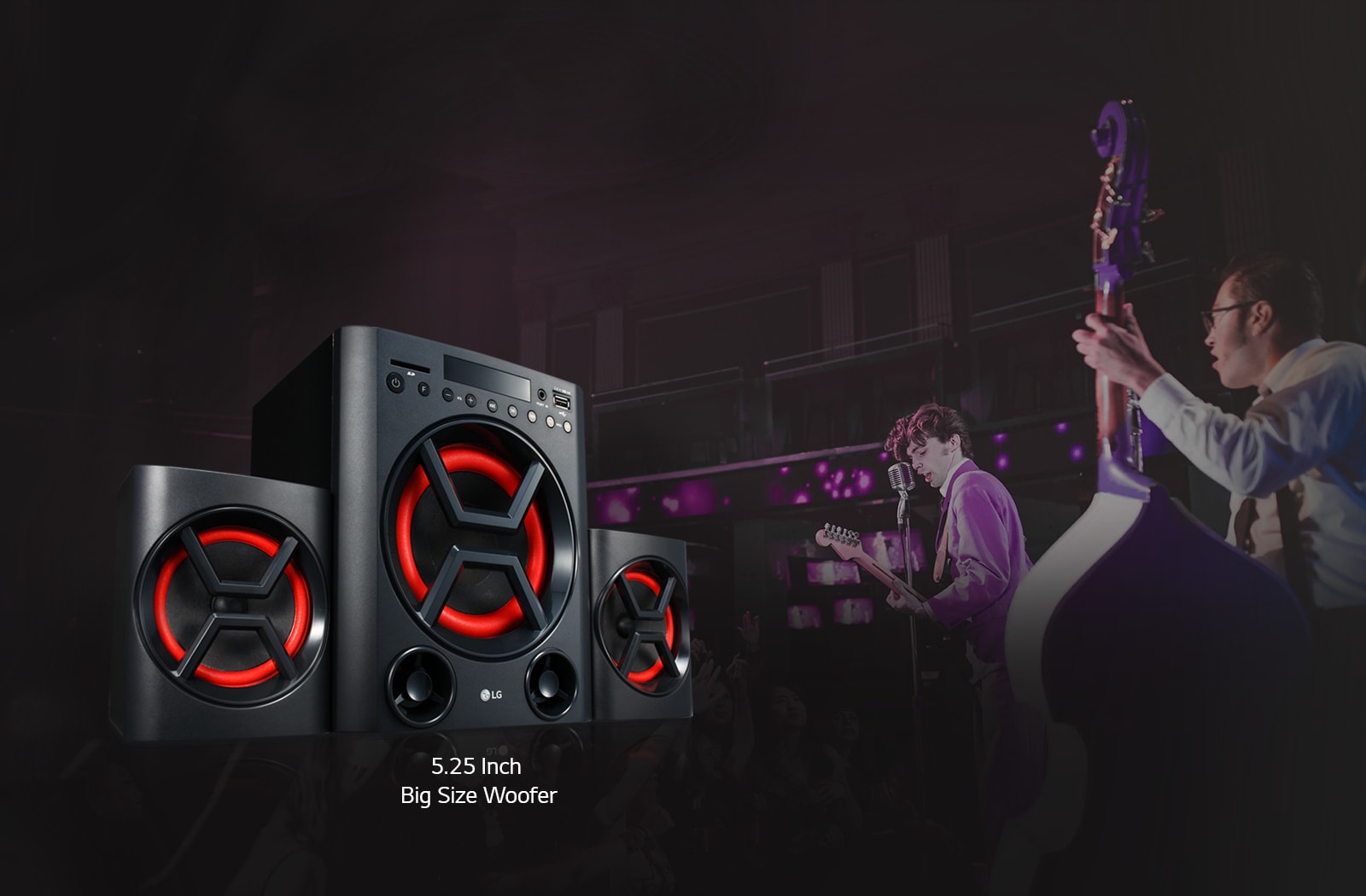 Wireless Audio Streaming via Bluetooth
Easily connect your mobile devices via Bluetooth and enjoy your favorite music using the LG XBOOM LK72B.
Specially Designed Remote Control
You can separately control the bass level of the music for a personalized listening experience.
FM Radio Playback
Tune in to any FM radio station to listen your favorite radio shows and music.
Port. In / Aux In
Easily connect your PC, laptop, tablet, game console or mobile phone to LG XBOOM LK72B via Port. In and Aux In.
USB & SD Card Playback
Just plug a USB memory drive or SD Card loaded with music into your LG XBOOM LK72B speaker system to enjoy your favorite music.
Wall Mountable
LG XBOOM LK72B satellite speakers can easily be mounted on the wall, saving space and making them an integral part of your TV.
*The products require a wired connection.
Buy LG 40W Bluetooth Sound Bar at https://mitosshoppers.com/ where we offer quality,assurable, affordable and discounted Sound systems and other home appliances. Please leave a review and hope to hear from you soon. Thanks