Daikin 25HP Duct Air Conditioner 2FGN250HY1
Indoor Air Quality: A 2-inch rail is provided at return air for installation of field-supplied filter.
– Tough Casing: Casing made of electro galvanized mild steel, coated with epoxy polyester for protection against corrosion.
– Changeable Drive Package: The belt driven evaporator motor allows the change of pulley on-site to accommodate different static pressure and air flow requirements.
– Polyethylene (PE) Insulation: 10mm-thick, fire-resistant insulation with durable surface that resists tough dirt and has a higher degree of puncture resistant comparedto fiberglass.
– Part Load Operation: The modular unit configuration allows it to operate under part load conditions to meet the required cooling capacity.
– Heat Exchanger: Seamless inner grooved copper tubes for optimum heat transfer.
– Design: Flexible, easy to install and maintain, suitable for factories, large spaces such as wedding parties, office blocks, food warehouses…
| | |
| --- | --- |
| Gas | R410a |
| Type | Mono – 1-way type (cooling only) |
| Cooling capacity | 25.0 Hp – 250.000 Btu/h – 73.2 kW |
| Power source (Ph/V/Hz) | 3 phases, 380-415V, 50Hz |
| Refrigerant/ Liquid Pipe Diameter (mm) | 12.7 / 28.58 |
| Maximum Pipe Length (m) | 75 m |
| Maximum Elevation Length (m) | 30 m |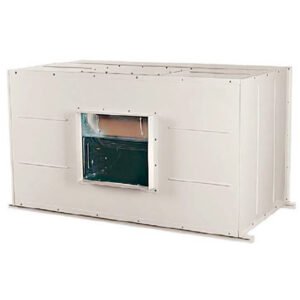 Real Images:
Finally, if you love to see real images of Daikin 25HP Duct Air Conditioner 2FGN250HY1 check out our instagram page @mitosshoppersng. You certainly won't get it wrong.
By all means, shop for varieties of at We offer quality, assurable, affordable, and discounts for the right products. We provide warranty support with Bosch Service C entre when needed. We effectively ensure fast delivery and for most locations, offer payment on delivery option.
Because we care for you we partnered with our installation partners at Afri Artisans to support with installation services when requested. You will certainly be glad to give a positive review when we serve you. To clarify any area of concern, Our support lines are available.