PANASONIC 1.5HP Wall-Mounted Split AC UV12UKD-3
PANASONIC 1.5HP Wall-Mounted Split AC UV12UKD-3 is an automatic operating air conditioner designed with the new and highly improved edge cutting technology. The air flow can be easily adjusted not to blow directly to the human body, which in turn provides healthier airflow and uniform cooling for your space.
Panasonic's low voltage operation design is specifically designed for the Nigerian power situation. With voltages as low as 220V, one can enjoy the superb cooling performance of this split unit even in poor power conditions.
This Panasonic 1.5HP UV12UKD-3 split AC makes no noise at all (low noise function) that will cause any inconvenience to its user.
Its turbo plus cooling/heating power is designed such that within the first 60 mins of turning it on, cools/heats your room with 40% extra intensity ensuring you avoid a long wait for before it begins to function. Moreover, it can cover large space with 10-metre long airflow reach.
This air conditioner is eco-friendly and energy saving. Some other functions it possesses are auto restart, wireless remote control and quick cooling.
Key features:
1.5HP split Ac
Automatic Operation Mode
Copper Condenser
R410 Gas
Odour-removing function
Soft dry operation mode
Manual and automatic airflow direction control
Sleep mode auto-control
Auto changeover mode (heat pump)
Automatic operation mode (cooling)
hot start control
12-hour On / Off dual setting timer
LCD wireless remote controller
Auto restart (32 Restart Patterns)
Blue fin condenser and top-panel maintenance access
Made in China
Dimension and Weight of Panasonic 1.5hp Air Conditioner (AC) UV12UKD-3
Indoor unit weight (NET) – 10kg
Outdoor unit weight (Net) – 28kg
Dimeansions:
Outdoor Dimension
Net Dimension –  730 x 545 x 285
Packing Dimension – 850 x 620 x 370
Indoor Dimension
Net Dimension –  837 x296 x 205
Packing Dimension – 910 x 360 x 280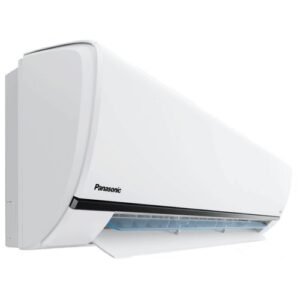 Real Images
Finally, if you love to see real images of Panasonic Air Conditioner? Check out our Mitosshoppers instagram page. You certainly wont get it wrong.
By all means, shop for varieties of Panasonic Inverter & non-Inverter Air Conditioners at https://mitosshoppers.com. We offer quality, assurable, affordable, and discount for the right products. We provide warranty support with Service Centre when needed. We effectively ensure fast delivery and for most locations, offer payment on delivery option.
Because we care for you we partnered with our installation partners at Afri Artisans supports with installation services when requested. You will certainly be glad to give a positive review when we serve you. To clarify any area of concern, Our support lines are available.