Midea 65L Silver Bar Fridge HS-65L
Midea 65L Silver Bar Fridge HS-65L Perfect for small spaces, like dorms and offices, or to complete your home bar. Midea Bar Fridge HS-65L is compact but spacious, fitting easily into a little space and still offering enough room to hold enough drinks, snacks, and other needed refreshments.
The Midea HS-65L bar fridge comes in elegant silver metallic or white finishing and blends well with your room or office decoration. Midea's full line of single-door refrigerators is equipped with features that will meet your needs, such as the reversible door, the 2L bottle rack and the recessed handle.
Experience the Elegance of Midea 65L Bar Fridge with a resilient compressor giving you fast cooling to keep your food fresh for longer and saving you trips to the market.
PRODUCT FEATURES
Mechanical Temperature Control
65L
Adjustable Leg
Interior Light
Separate Chiller Compartment
Energy Saving
Reversible Door
2l Bottle rack
Recessed Handle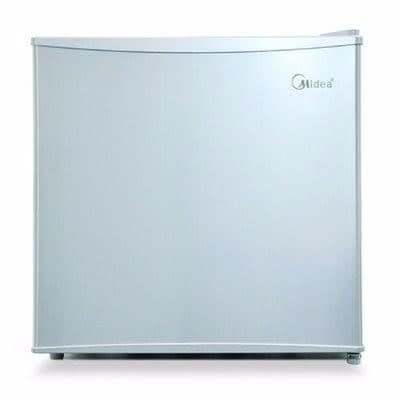 Finally, if you love to see real images of Midea Refrigerators check out our Instagram page @mitosshoppersng. You certainly won't get it wrong.

By all means, shop for varieties of Midea Refrigerators. We offer quality, assurable, affordable, and discounts for the right products. We provide warranty support with Midea Service centre when needed. We effectively ensure fast delivery and for most locations, offer payment on delivery option.

Because we care for you we partnered with our installation partners at Afri Artisans to support with installation services when requested. You will certainly be glad to give a positive review when we serve you. To clarify any area of concern, Our support lines are available.