Beko 1Hp Air Conditioner Split BRAE 090/91
Beko 1Hp Split Air Conditioner BRAE 090/91built to take humidity away from an environment. Specifically designed for the Nigerian power situation, with voltage level of 220-240 V, one can enjoy the superb cooling performance of this split unit even in poor power conditions..
Beko 1Hp Split Air Conditioner BRAE 090/91 also comes with a sleep mode feature. This enables the user to set the temperature of the air condition unit to a comfortable level to provide for fitful night rest or siesta time. The auto-restart function permits an automatic return to previous operation conditions after an unexpected power outage. This eliminates the hassle of constantly re-setting the unit to your taste.
Key Features
9000Btu
R410 cooling only
Active carbon filter
Self clean
 KIT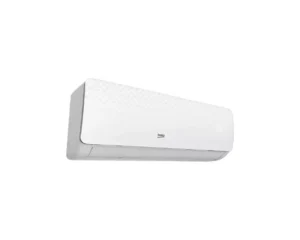 Real Images
Finally, if you love to see real images of Beko Air Conditioners? Check out our Mitosshoppers instagram page. You certainly wont get it wrong.
By all means, shop for varieties of Beko Inverter & non-Inverter Air Conditioners at mitosshoppers We offer quality, assurable, affordable, and discount for the right products. We provide warranty support with service center when needed. We effectively ensure fast delivery and for most locations, offer payment on delivery option.
Because we care for you we partnered with our installation partners at Afri Artisans supports with installation services when requested. You will certainly be glad to give a positive review when we serve you. To clarify any area of concern, Our support lines are available.